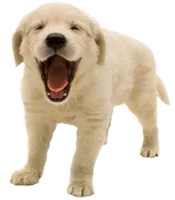 When you are looking for a veterinary care clinic you should be able to count on superior care and excellent service. We at B Street Veterinary Hospital in San Diego CA have assembled an expert team of veterinary professionals to bring you the best possible healthcare for your pet. We have a state of the art veterinary facility which is clean, comfortable, and efficient. Our expertise extends from prevention/wellness (including holistic) to emergencies and everything in between. Call (619) 237-0600 to schedule an appointment and we will find a time that is convenient for you.
Once a year, you should take your pet in for a check-up. This will include a full physical exam, and may include teeth and gum cleaning if needed. One of our doctors will check the health of your pet from head to tail, and you will be very happy you came to B Street Veterinary Hospital for service.
Upon arrival, we will request some contact information from you and we will get to know your pet companion. We always have treats for you and your pet! Our lobby is relaxing, but usually you both will be escorted to an exam room quickly. From there, it is between you and your veterinary doctor.

Bring in any medical history you have of your pet when you come to our vet clinic. It's best to keep a journal of your pet's health throughout his or her life, including behavioral shifts. If you have something like this, share it with our team. If not, let us know everything that you think will be important. Growing in popularity is keeping your pet's records stored online in a password protected place like our VetPort Pet Portal. These can be transferred to us from your own computer, or clients frequently have their former clinic forward records to us by fax.

Additional useful information can be found at our About Us pages.